"7 in 10 girls believe that they are not good enough or don't measure up in some way, including their looks, performance in school and relationships with friends and family members." DoSomething.org 
​​​​​​​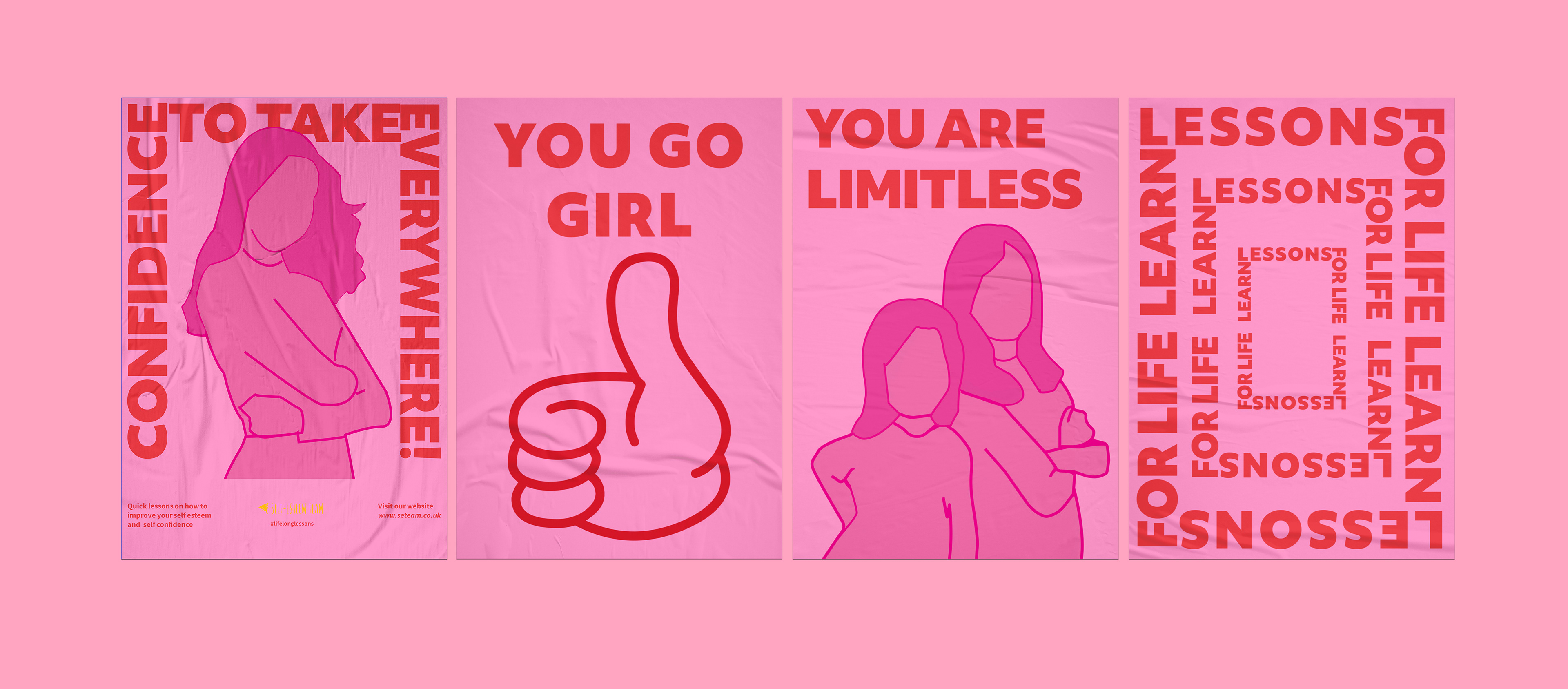 This campaign was created with the aim to reach out to young girls at school who may have been struggling to find their unique voice and feel confident within their classroom environment. Schools around the country would be visited by the Self Esteem Team workers who would carry out workshops, talks and even offered one to one chats to the girls that felt they needed a more confidential and private chat. 
When creating the campaign I decided on designing fun and bold merchandise and posters as well as an online workshop timetable that would be downloaded as an app on the girls phones. 
Merchandise for the event included phone cases, stickers and note pads. I choose these three items as they are used day to day and would act as little reminders for the girls to look at if they felt under confident.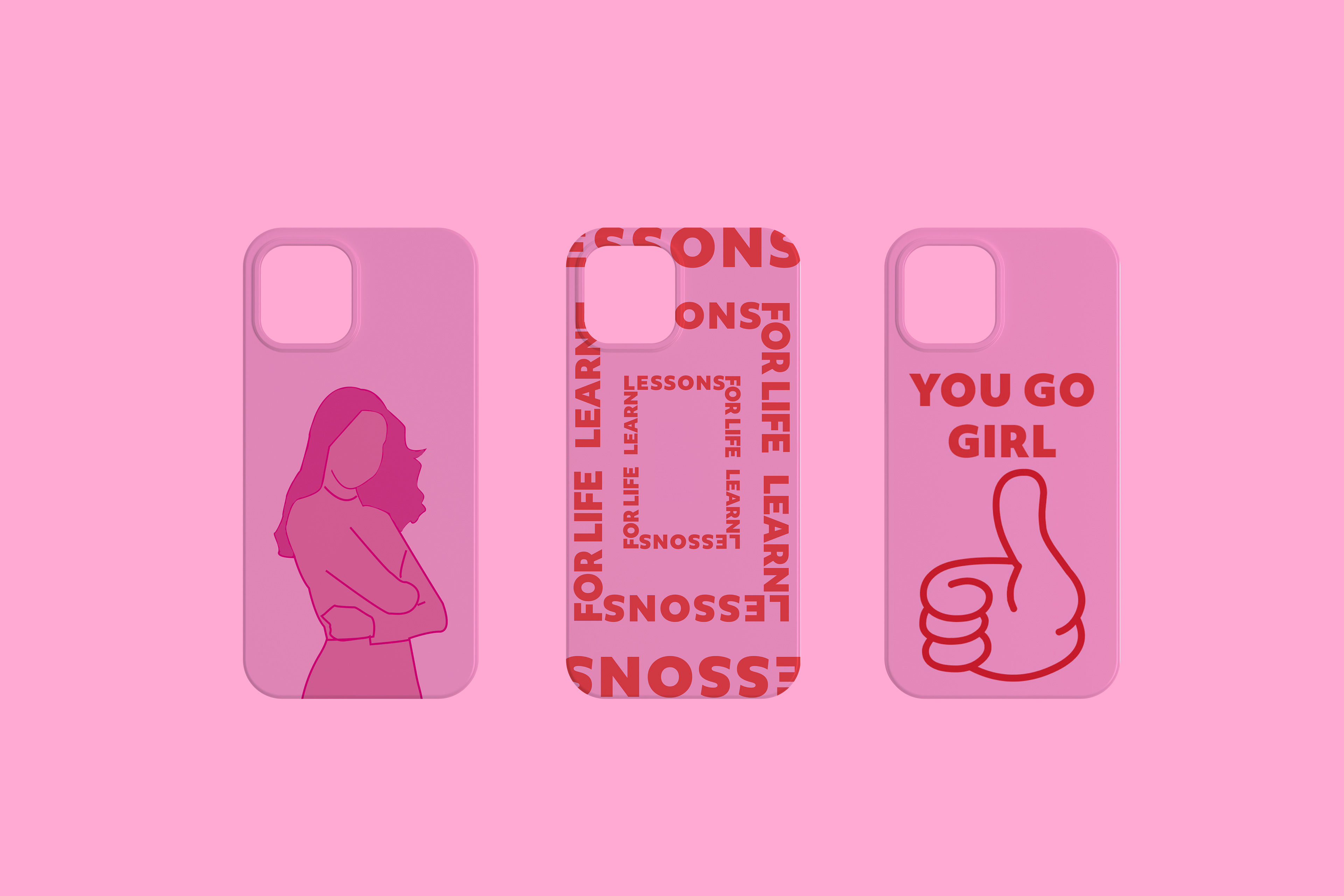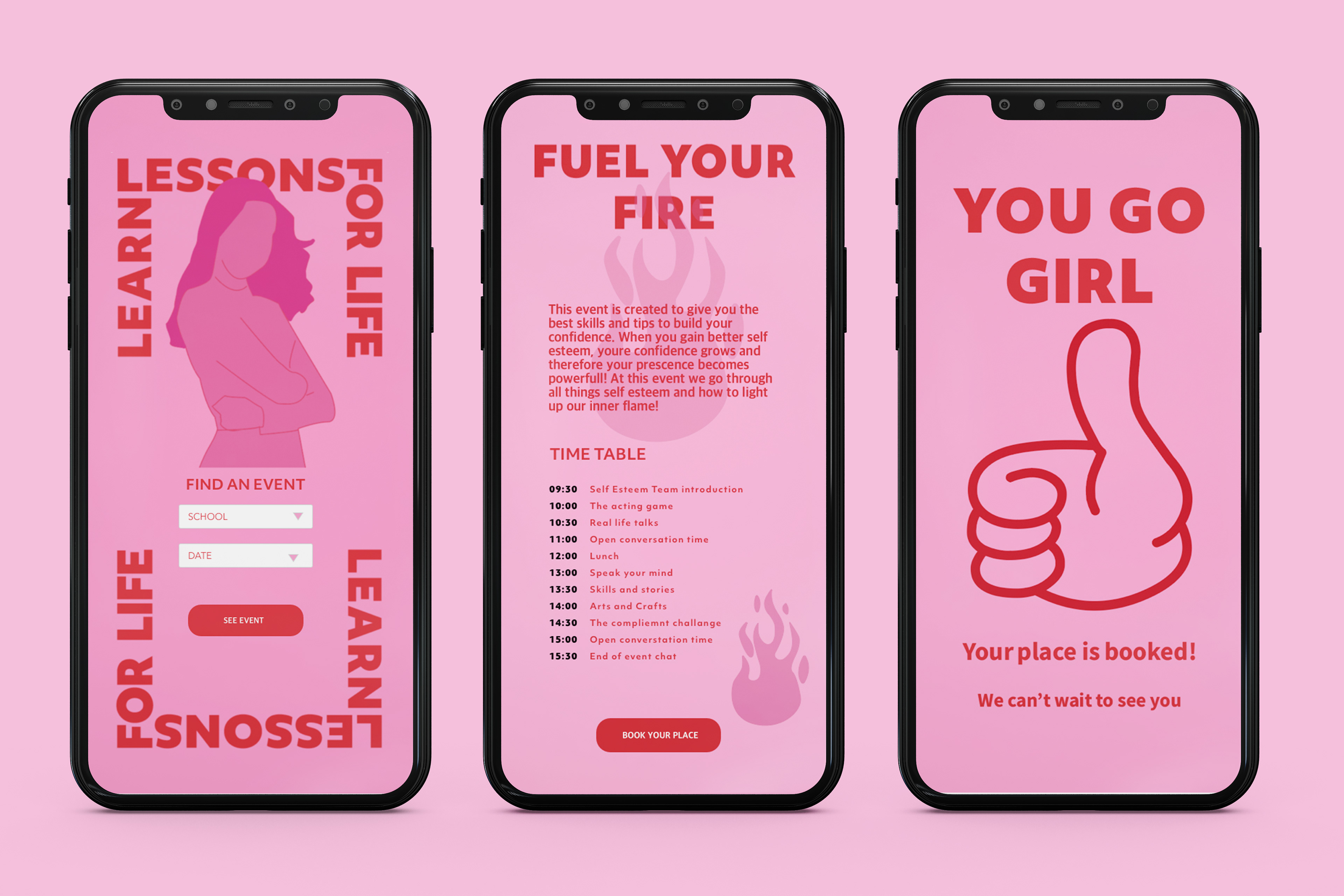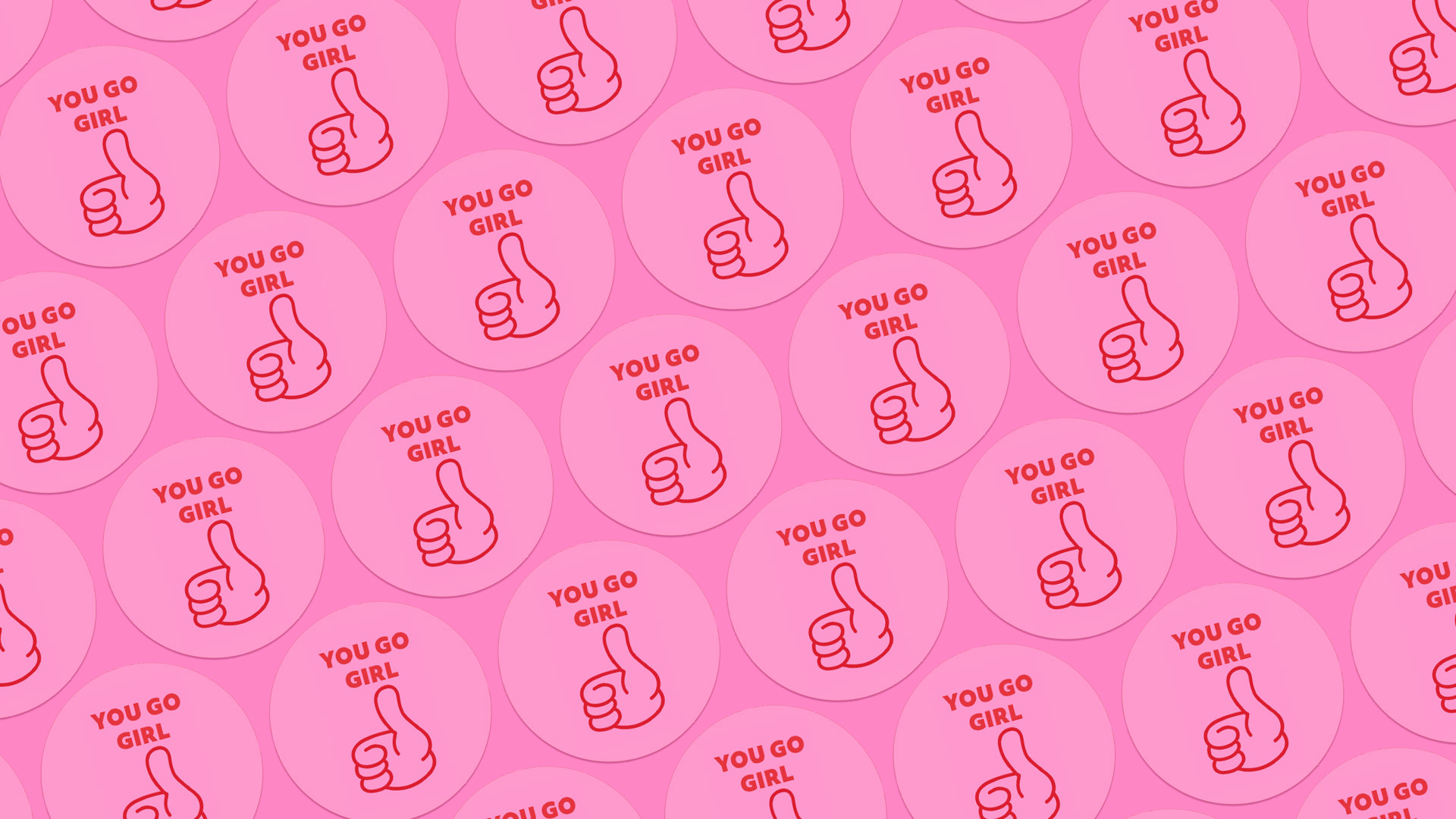 Finally
 I created a podcast channel that would be carried on even once the event had finished. The Self Esteem Team would interview inspiring woman with a story or a lesson to share to young girls struggling. The podcast was named 'Learn Lessons for Life'